11/5/2020
Mediterranean Fruit Fly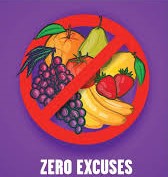 A quarantine area is in place for Pooraka following an outbreak of Mediterranean fruit fly (Med-fly).
The quarantine area includes both the outbreak and suspension areas.
Restrictions to the movement of fruit and fruiting vegetables will remain in place until at least 19 December 2020, unless further detections are made.
Special conditions apply to traders at the South Australian Produce Market.
Full details are now available on the PIRSA website.